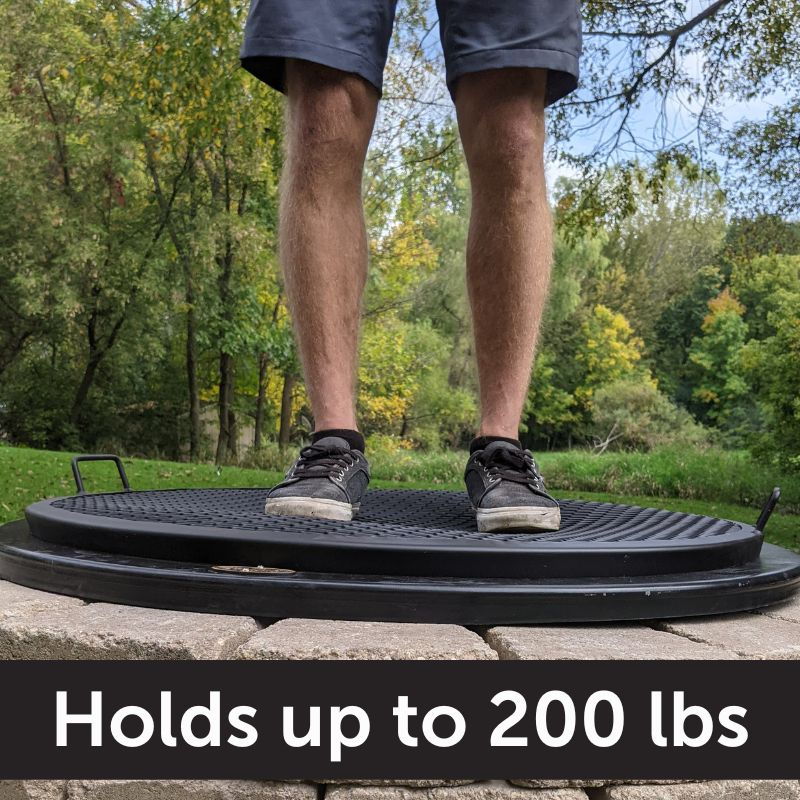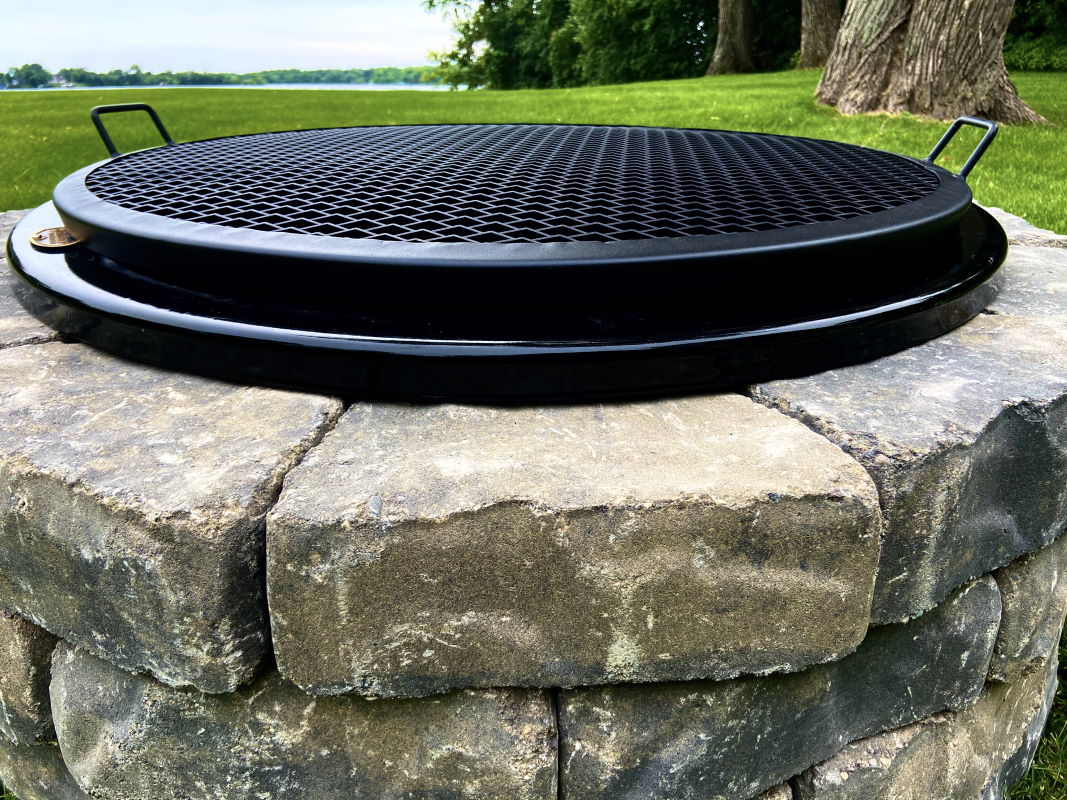 Walden Fire Pit BBQ Grilling Grate
---
Get True Fire-Grilled Steaks, Chops, Vegetables and More with the Walden Fire Pit BBQ Grilling Grate

Made to last a lifetime, the BBQ fire pit grate grills your favorite foods to perfection with traditional crosshatch sear marks.
Turn the fire pit into a wood-fire grill with a 30", 34", or 36" diameter steel BBQ Fire Pit Grilling Grate. Have a backyard BBQ anytime you like with a round Walden grilling grate that fits perfectly atop the Walden Legacy Series™ Fire Pit Insert.
Walden Fire Pit BBQ Grilling Grate BENEFITS:
Thick and durable steel will last a lifetime
Handles allow for easy removal when adjusting logs

Crosshatch pattern provides a beautiful "X" sear
Open-flame cooking provides better taste and more satisfaction than a traditional grill
30" diameter BBQ Grilling Grate with 4 handles rests within the Walden Legacy Series™ Fire Pit Insert, and Walden 30" Legacy Series ™ Fire Pit Ring. 
Season Your Fire Pit Grate Before First Use
Much like seasoning a Good Old Fashioned Cast Iron Skillet, our BBQ Grilling Grates must be seasoned as well. Seasoning your grate gives you Two Key Benefits:
 Easier cleaning – Food residue removal will be quicker on future cooks
 Longer lifespan – Seasoning your grill regularly increases cooking performance and your grill's overall lifespan.
See the 5 Steps on Seasoning Your BBQ Grill Grate!


Grill Master's Delight: The

Ultimate Fire Pit BBQ Grilling Grate

for Perfectly Charred Delicacies
Unmatched Durability and Performance: Heavy-Duty Steel & Beefy Welds
A

Step-by-Step Guide

for Using Your BBQ Grilling Grate
Creates the

perfect balance

of heat distribution and airflow, resulting in exquisite flavors that will impress everyone around the fire.
Pre-Sales/After-Sales Service at 800-977-0034
This product is rated 5.0 of 5.0 stars.
It has received 47 reviews.