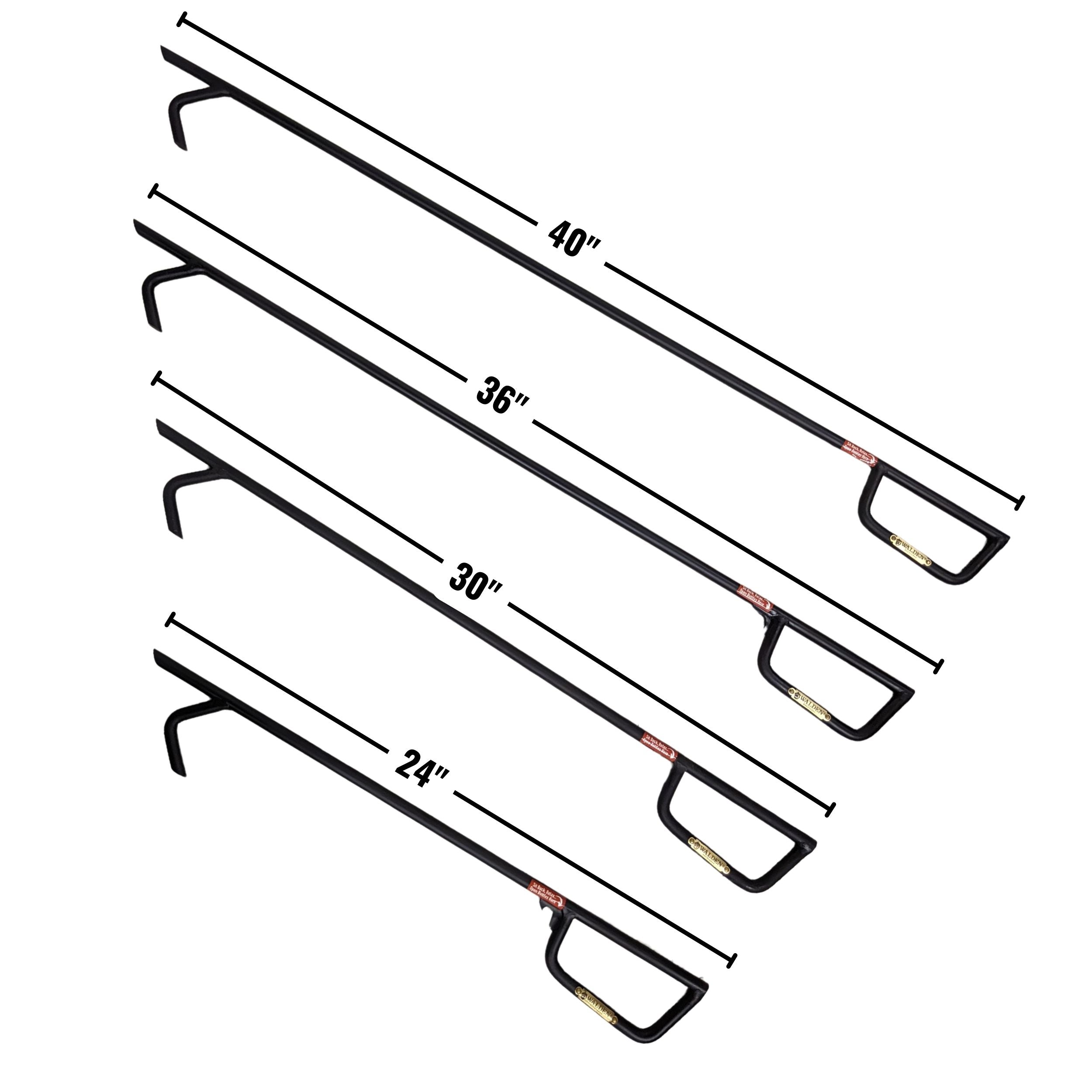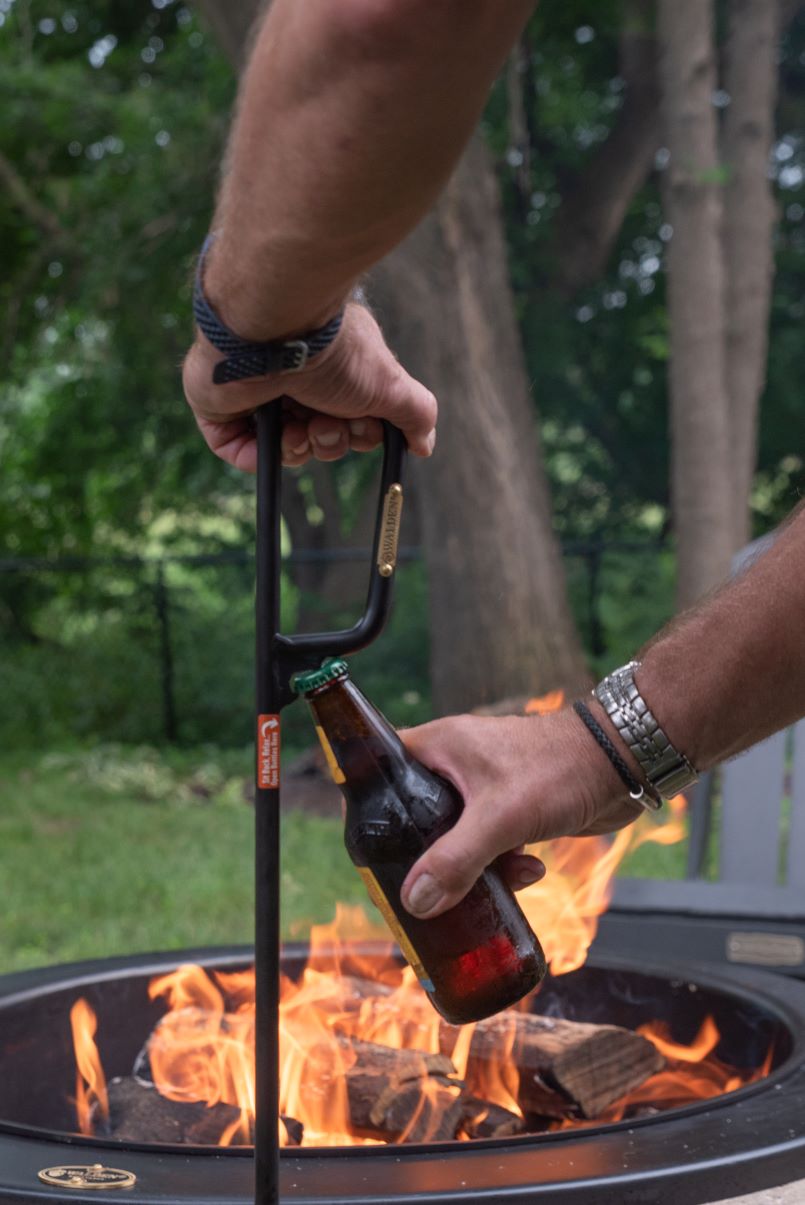 Legacy Fire Poker
---
A Handy Tool for Every Fire

Complete with an easy-to-use rounded handle and bottle opener, this fire poker is available in various lengths for camping, indoor fireplaces, and backyarding.
Take control of your fire with a classic tool. Our Legacy Fire Poker is available in four sizes and is perfect for indoor and outdoor use in fire pits, fireplaces, campfires, and more. The rounded handle can hang for easy storage, and the poker is angled perfectly to move wood within your fire pit easily. Enjoy the added bonus of a built-in bottle opener below the handle, meaning you won't have to get up when cracking a drink open around the fire. 
Legacy Fire Poker Benefits
Available in a variety of lengths: find the perfect size for camping, backyarding, or indoor fireplace use.
Rounded handle: easily control the poker with one hand
Heavy Duty: built to last with powder-coated heavy-duty steel
Sleek Design: elegant black finish and brass badge is stylish and timeless
Built-In Bottle Opener: Enjoy time spent around the fire instead of searching for something to open your next brew!
Legacy Fire Poker Specifications:
Length measured from tip of the poker to furthest handle edge


GRAB THIS STURDY STEEL TOOL
FOR SIMPLE CONTROL OVER ANY FIRE
Pre-Sales/After-Sales Service at 800-977-0034
This product has no reviews yet.